VPC – VPC connections
VPC Peering

AWS Transit Gateway

Private Link
External Network connectivity to AWS
CGW — (IPSEC VPN) –> VGW -> VPC1
CGW — (IPSEC VPN) –> TGW -> VPC1, VPC2
CGW1, CGW2 — (IPSEC VPN HUB) -> VGW
RTR — ( DX VIF) –> VGW -> VPC1
RTR — ( DX VIF) –> TGW -> VPC1, VPC2
RTR — ( DX VPN) –> VGW -> VPC1
RTR — ( DX VPN) –> TGW -> VPC1, VPC2
RTR — ( DX VIF) → DGW -> VGW
RTR — ( DX VIF) → DGW -> TGW
AWS Transit Gateway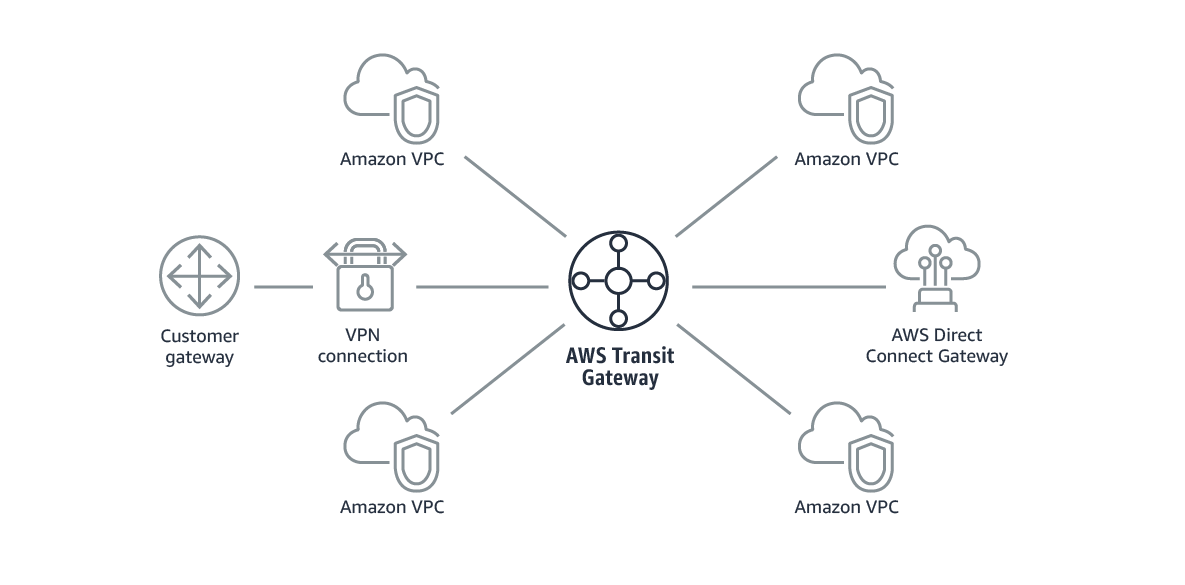 Direct Connect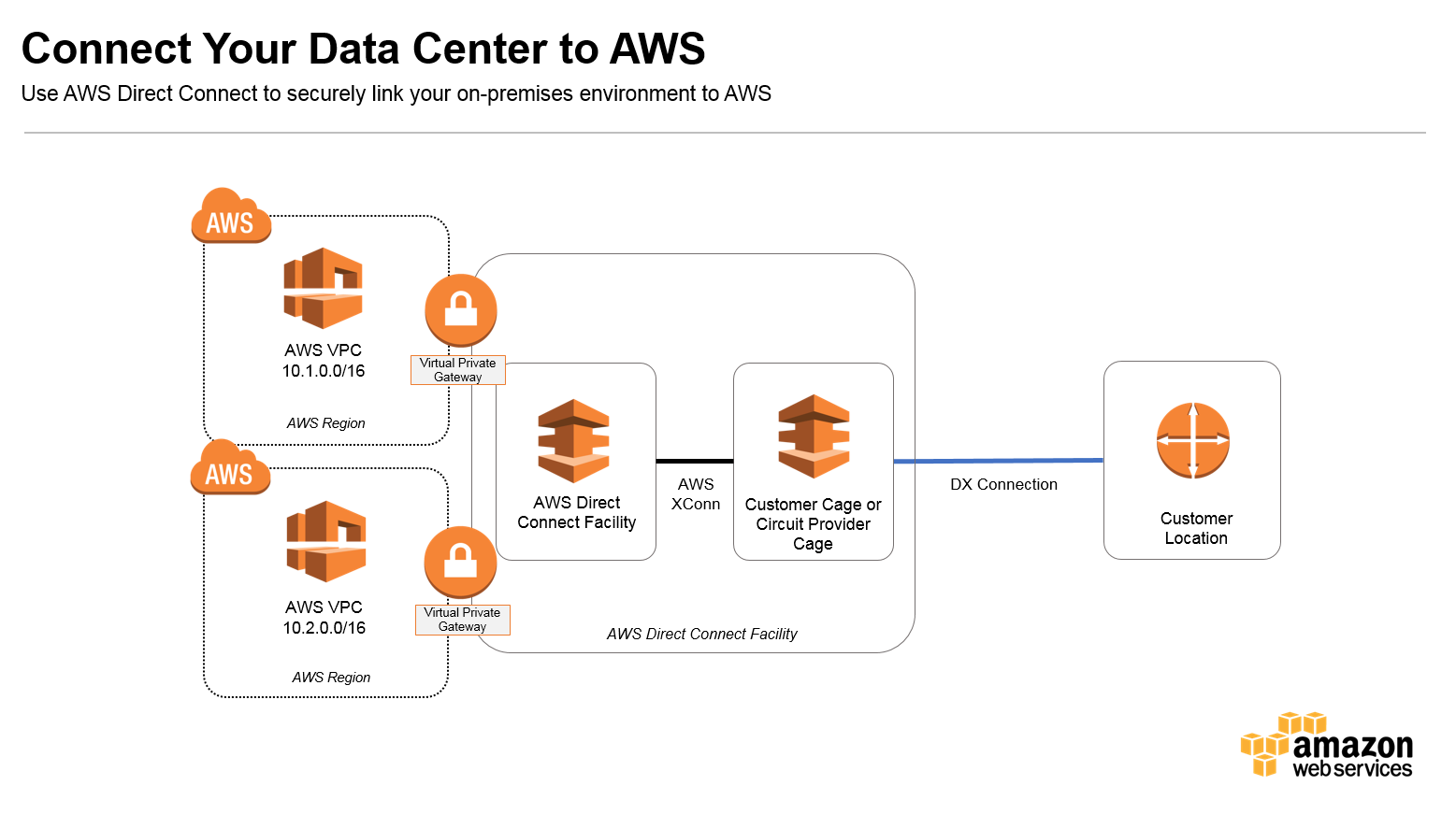 Components of Direct Connect
Connections
Virtual Interfaces
Physical Connection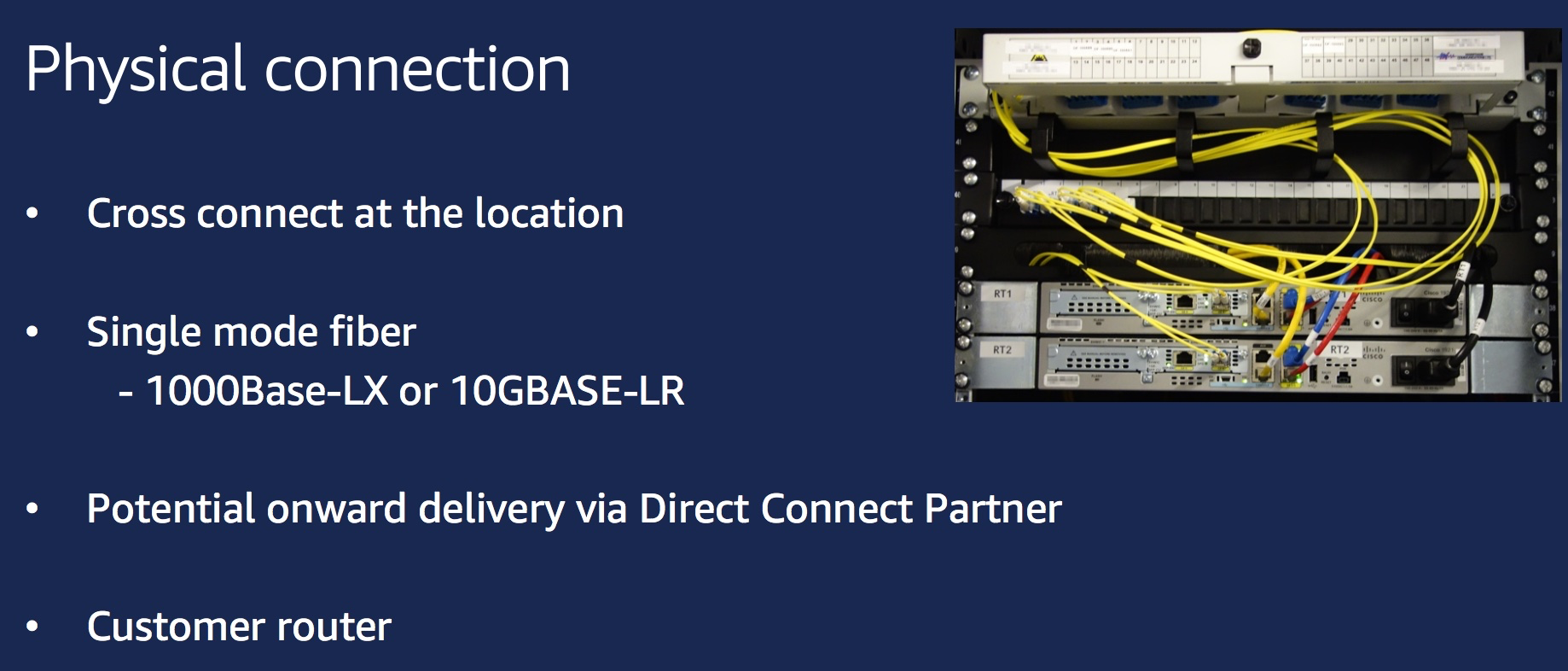 What is a cross connect?
Cross-connections are hardware (cables, cords, and jumpers) that connect separate units of the facilities within a data center.
Types of connections
Dedicated Connection: A physical Ethernet connection associated with a single customer.
Hosted Connection: A physical Ethernet connection that an AWS Direct Connect Partner provisions on behalf of a customer. Customers request a hosted connection by contacting a partner in the AWS Direct Connect Partner Program, who provisions the connection.
How do you enable redundancy for connections?
A link aggregation group (LAG) is a logical interface that uses the Link Aggregation Control Protocol (LACP) to aggregate multiple connections at a single AWS Direct Connect endpoint, allowing you to treat them as a single, managed connection. LAGs streamline configuration because the LAG configuration applies to all connections in the group.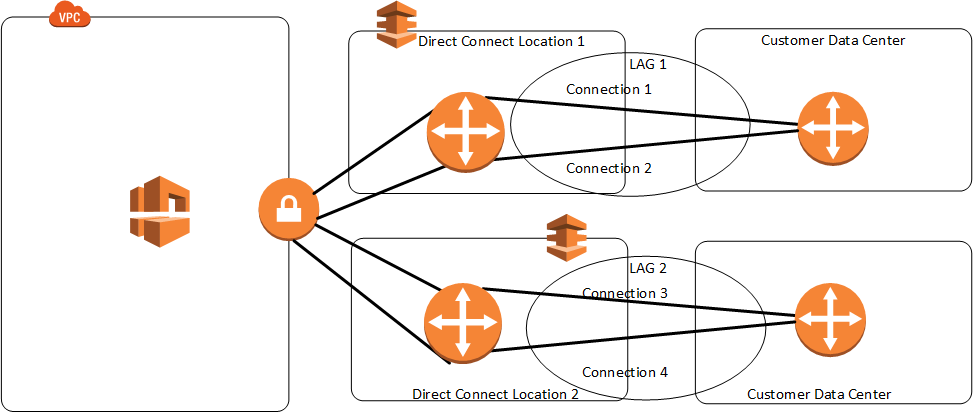 Types of Virtual Interfaces
Private virtual interface: A private virtual interface should be used to access an Amazon VPC using private IP addresses.
Public virtual interface: A public virtual interface can access all AWS public services using public IP addresses.
Transit virtual interface: A transit virtual interface should be used to access one or more Amazon VPC Transit Gateways associated with Direct Connect gateways. You can use transit virtual interfaces with 1/2/5/10 Gbps AWS Direct Connect connections.
How do you use a Directconnect to VPCs in other accounts?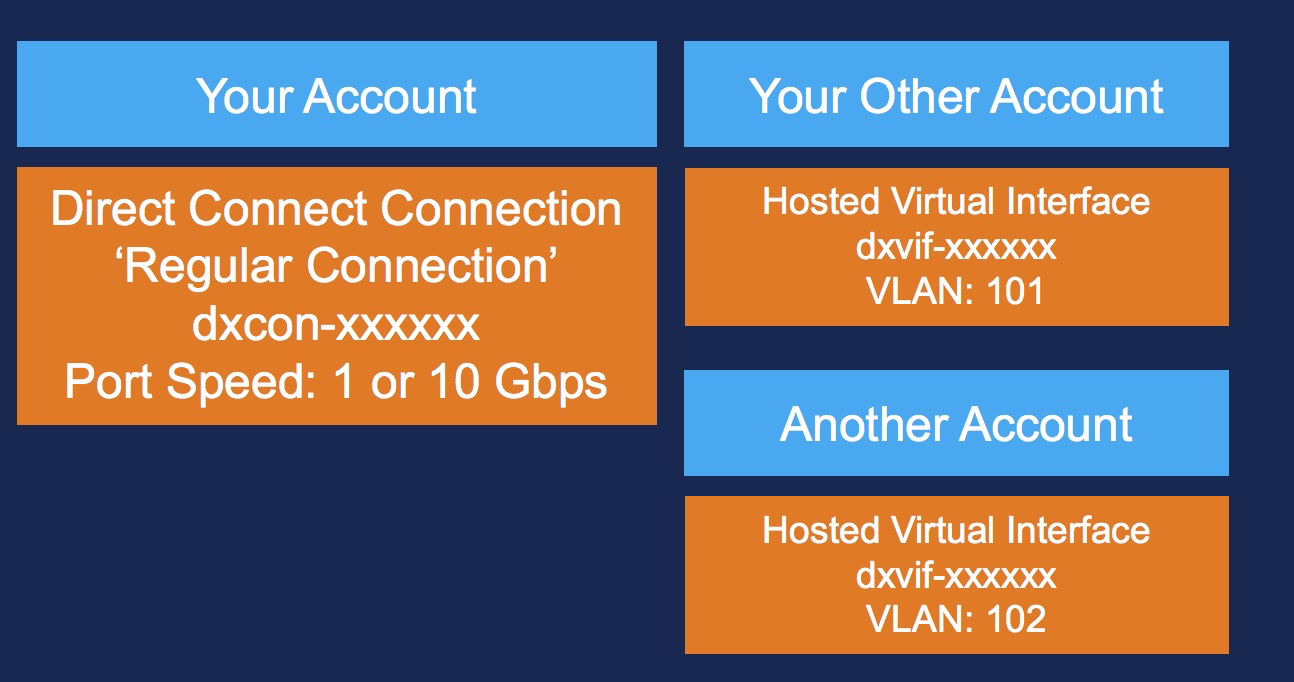 How do you connect VPCs with Direct Connect?
Directconnect Location (DX) -> Directconnect gateway -> transit gateway
Directconnect Location (DX) -> Directconnect gateway -> virtual private gateway
What are the benefits of Directconnect gateway?
AWS Direct Connect Gateway allows you to establish connectivity that spans Virtual Private Clouds (VPCs) spread across multiple AWS Regions.
Instead of establishing multiple BGP sessions for each VPC, you only need to establish a single BGP session with the Direct Connect Gateway per DX location. As the AWS Direct Connect Gateway is a global object, VPCs and DX locations in any location (except China) can be bridged.
Sample reference architectures